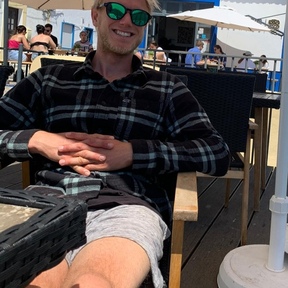 Hey there
We can help each other out! I have a few surfboards and wetsuits that you can rent for both a short period and a long period of time.
Prices:
SURFBOARDS
$16/day
$55/week + 1 free surfclass from a certificated instructor/coach
WETSUITS
$9/day
$28/week
Contact me on WhatsApp if you're interested
0032 479 03 52 57
My renting quiver (leash included):
NSP 6.0 - hardtop
NSP 5.9 - hardtop
Bic 9.0 - hardtop
Olaian 8.2 - softtop
Shortboard 6.2 - handshaped - hardtop
I also have 6 wetsuits in different sizes, if I don't have a wetsuit that fits for you, I'll happily help you to rent one in one of the surfclubs around.
Hope to see you soon!
Surf's up!
No followed people