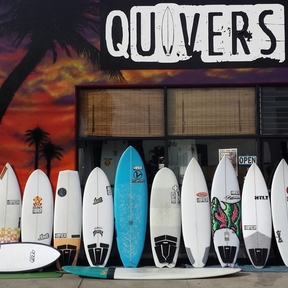 We're a surfboard rental club where you can sign up for a monthly membership at $99 or 24hr rentals for $39.
We have over 150 surfboards for you to choose from and swap as often as you wish.
Shapers we stock are Lost,Channel Islands, Hayden Shapes, Maurice Cole, Stamps, Surf Prescriptions, Carrozza, Bettis, Estrats, Vartanian, Cordell, HTLT, T. Paterson, Thread Design, Promer, Album, Libtech.
No followed people